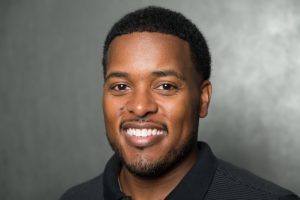 Stephen's formal training was conducted at the Potomac Massage Training Institute in Washington, D.C (now located in Silver Spring, MD). He graduated from the University of Maryland, College Park with a degree in Communications. Stephen is an active member of the Howard County Chamber of Commerce and the American Massage Therapy Association (AMTA).
He concentrates his practice in orthopedic and sports recovery massage. With an in-depth understanding of anatomy and structural kinesiology, Stephen is able to work muscular issues at the root and not just at the surface. His massage incorporates a variety of techniques, including myofascial release and advanced therapeutic stretching. He is trained in a wide range of massage modalities including Deep Tissue, Swedish, Lomi Lomi, Orthopedic, Massage Cupping, Graston Technique™, Prenatal, Hot Stone, and Sports massage.
His practical experiences range from the United States Soccer Federation (USSF), collegiate athletic departments, high school level athletics, to upscale spas. Stephen has also been certified as a Health and Wellness Coach and Senior Strength Trainer.
In 2016, building from his experiences with Tocar Spa, Stephen created Tocar Sport, a dedicated sports arm of his massage practice. In this role, he has been a member of the medical team for the United States Soccer Federation. He has been involved with three World Cup competitions as the head massage therapist: South Korea (2017), India (2017), Poland (2019). 
He has provided therapeutic massages for Rasta Thomas' Bad Boys of Dance traveling dance company, as they prepared for the 2013 European tour. Stephen also provided sports recovery massages for the world-famous Alvin Ailey Dance American Dance Theater, at the Kennedy Center, during their Washington, DC tour in 2016. 
Currently, Stephen works as the head massage therapist for the University of Maryland Men's Soccer Team, Men's and Women's Lacrosse, Track and Field Team, and Cross Country teams.